Sheltering Tree provides safe and affordable, consumer-controlled apartment communities for adults with developmental disabilities. This effective and sustainable model, aiming to fill the gap in the Omaha Metro Area, offers a contemporary design with each building complete with numerous amenities.
Each tenant resides in the privacy of their own apartment and is positioned to maximize skill and autonomy. Tenants, and those waiting to become tenants of Sheltering Tree, are encouraged to participate in the GOALS program, intended to strengthen an individual's ability to live independently.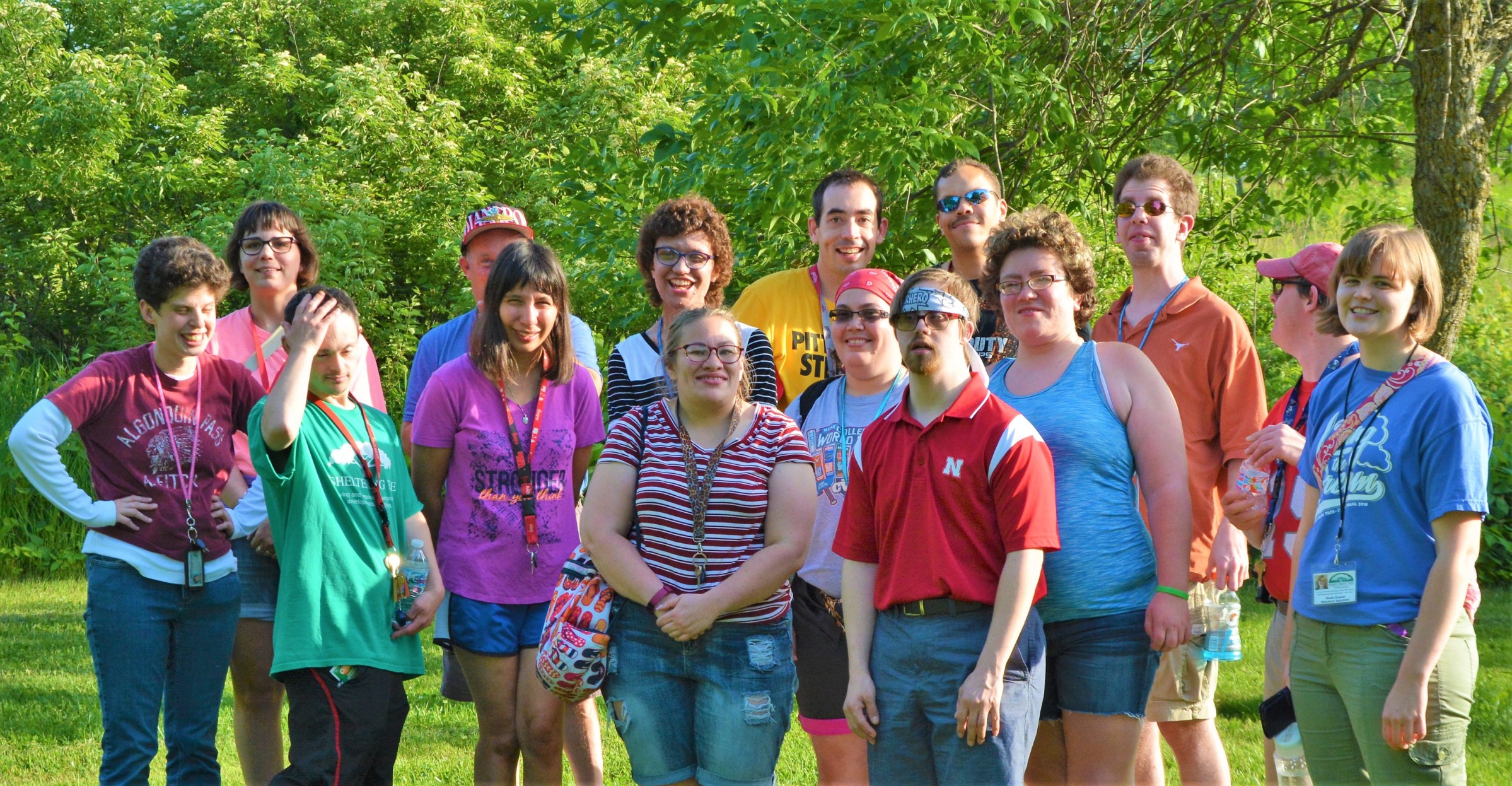 Transforming our society to embrace diversity and promote inclusivity for our tenants is essential. Through community engagement, our tenants have many occasions to socialize and participate in activities. At Sheltering Tree, an activities calendar is available to all tenants to address varying personalities and interests. Tenants are encouraged to take part in a myriad of activities: events ranging from sports to art projects, from cooking to theater and more.
An Inclusive, Welcoming Community
As an inclusive community that welcomes adults with a range of support needs, not all Sheltering Tree tenants will need Long Term Support Services (LTSS). Each tenant has the ability to choose their own LTSS provider(s) based on their individual needs. Tenants can then change their service provider at any time while staying in their homes. By focusing on consumer-controlled housing, our apartments are not directly connected to tenants' LTSS provider(s). This allows our tenants to fulfill their need for independence while ensuring their safety.
Our History: Our Roots Run Deep
Sheltering Tree was founded as a nonprofit based on traditional Orthodox Christian values by Tom and Shirley McNally and their family. The youngest son in the McNally Family was born with Down syndrome. As he became a young adult, the family realized there was a critical need for safe and affordable housing for individuals with developmental disabilities. Because of this need, they felt compelled to find a solution. Having spent 30 years in the housing industry, the McNallys used their experience to make this dream a reality by creating a model for their vision of residential living in 2006. The McNally family worked tirelessly to bring together the Omaha and Lincoln Orthodox Christian churches, other local churches, private donors, and families for the creation of the first nonprofit Sheltering Tree location in 2008.
The McNally family values and traditional roots have always been at the core since the inception of Sheltering Tree. The tree represents "many branches in which many are sheltered." The family is grateful for the continued community support, the traditional Christian values which guide this journey of faith, and the continued future blessings of the Sheltering Tree community and those who call it home.