A Sheltering Tree community is a group of intentionally-designed apartments where people with and without developmental disabilities live together as peers. Our communities create inclusive spaces where friendships grow and our tenants build relationships that cross social boundaries. We celebrate the unique value of every person and recognize our need for one another in order to transform society.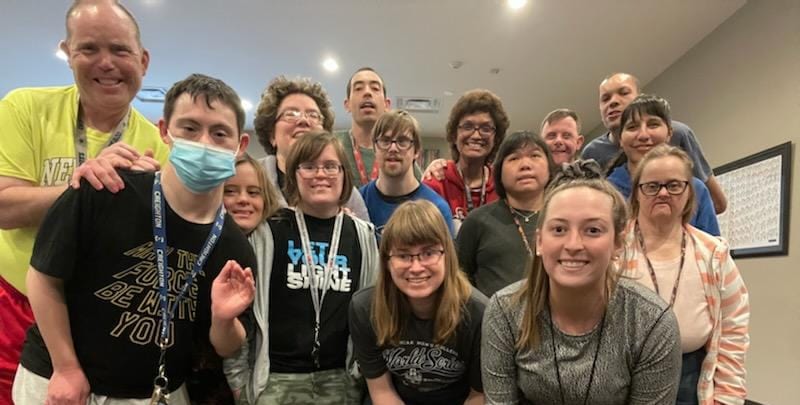 Community Life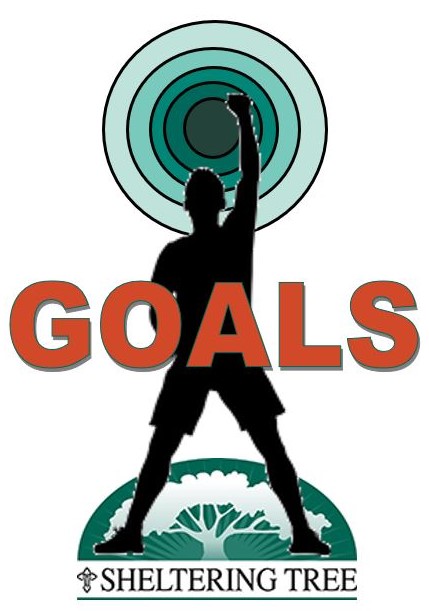 Sheltering Tree believes meaningful activities help develop and maintain a community in which tenants can learn, grow, and thrive. Our programming includes a robust activity and enrichment program that offers life-enhancing experiences for tenants.
Sheltering Tree also offers the Greater Opportunity for Apartment Living Success (GOALS) program. GOALS provides classes to prepare current and future tenants to live safe, healthy, enriched lives and achieve long-term success living in their own apartments. Six key topics are taught in fun, interactive class settings:
Nebraska RentWise: How to Be a Successful Tenant
Money Management: Real World Budgeting
People Skills: Social Success
Personal Health and Wellness
Be Safe: Properly Interacting with First Responders
First Aid/CPR
In addition to planned activities and events, each community has various independent leisure activities available for tenants. Community members have access to puzzles, board games, cards, yard games, gardening boxes, crafting and art materials, videos, gaming systems and fitness equipment.
Road to Residency
To ensure a Sheltering Tree community is right for you or your loved one, we've outlined the process to becoming a tenant.
Make an inquiry via e-mail info@shelteringtreecommunity.org
You will be contacted by phone by Sheltering Tree staff.
Following the phone connection an application will be sent.
Complete and return the Sheltering Tree Community Application and required supporting documents via US mail.
Application is reviewed to determine if eligibility requirements are met by the applicant.
Wait for a vacancy.
Notification of probable vacancy.
Interview with an Independent Nurse/Counselor to receive a Qualifying Determination ($100 fee due at this time)
Name moved to Property Managers Call List.
Property Manager contacts the applicant to complete and submit the HUD Rental Application. This application includes verification of the resident's income. Expect the approval process to take 30-60 days.

Apply for a subsidized housing voucher program.

When approved, the Property Manager makes arrangements for the tenant to move in.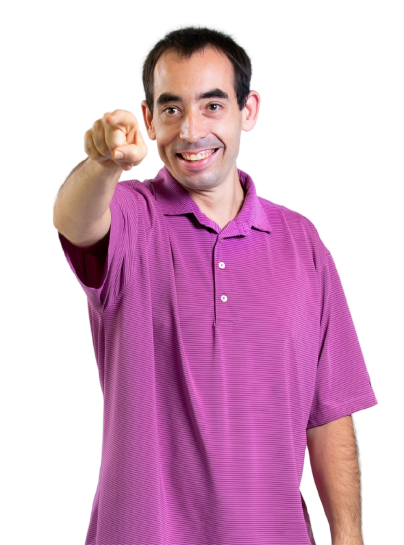 Upcoming Communities
Holding our organizational values of safety, affordability, community, and self-determination at the forefront of all we do, we currently operate two apartment communities: one in Bellevue and one in Benson.
Sheltering Tree is currently in the process of branching out so that even more adults with developmental disabilities can experience belonging in a safe, secure, and affordable home. Construction has begun on our third location: Shadow Lake Apartments. This community of two 24-unit apartment buildings in Papillion will be ready for occupancy in June 2023.
Planning has also begun for our fourth location: Purple Martin Apartments in Elkhorn. This complex will replicate the layout of the Papillion project and is slated to be built in the next two years.
Our new apartments will fulfill the need for housing for our growing list of over 200 individuals with developmental disabilities waiting for an apartment.