Benson's Brittney Finds Joy in Community, Independence
Tenant Stories | July 29, 2022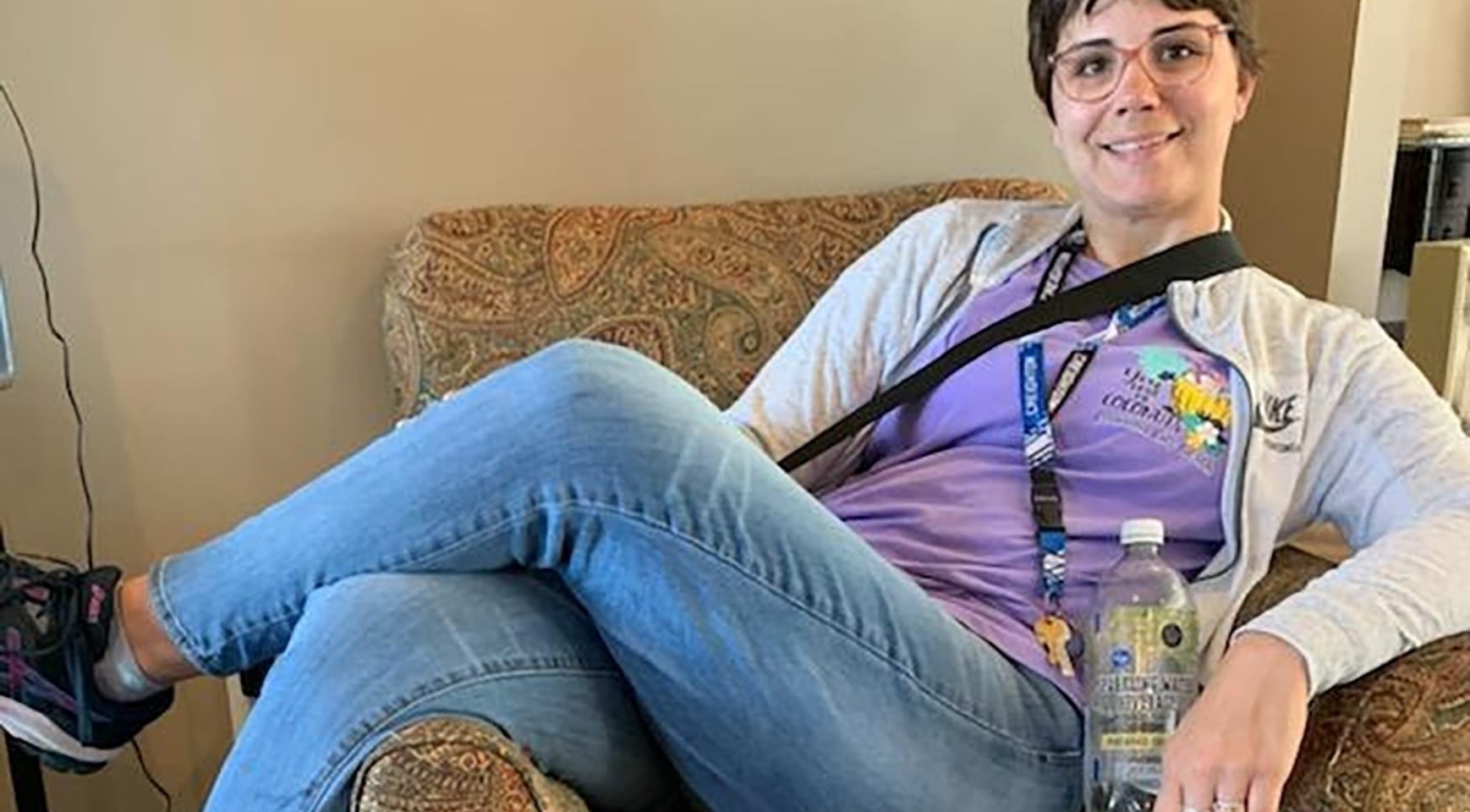 Ask Benson tenant Brittney about the things she loves, and you'll get back an eclectic list. There's guinea pigs, her preferred family pet since back in third grade, when a teacher gifted her one of the adorable animals – she now has two. Also making the cut is cutting the grass and learning all she can about fixing lawn mowers via YouTube videos – talk about handy knowledge. Not to be forgotten are hobbies like bowling, playing Challenger baseball and working out at Planet Fitness, as well as her job at Dunkin Donuts – she's clearly well rounded. And last, but certainly not least, is Sheltering Tree itself!
"This is my community and I love being part of it! Everyone knows me and cares about me," Brittney said.
Making connections with other tenants has been a blessing for Brittney. She was recently reminded of that when she invited her Tree friends and neighbors to a pool party at her parents' house. However, there is also joy in just being in charge of her own schedule and space.
"I like my independence and being able to do what I want to. I like being able to choose what and when I want to eat, I like having my own furniture, and I like taking care of my apartment," Brittney said.
Brittney's positive experience at Sheltering Tree has given her cousin, Lucas, something to look forward to, as he will move into the Shadow Lake location next year. This is one of the many exciting parts of branching out – the anticipation of all the new faces and family (blood or chosen) we will gain! The hope is that, like Brittney, these to-be tenants will absolutely LOVE their apartments, their expanded community, and the self-determination that goes along with a place to call their own.