Creative Creations with Mia is a Benson Crowd Favorite
Community Connections | February 28, 2022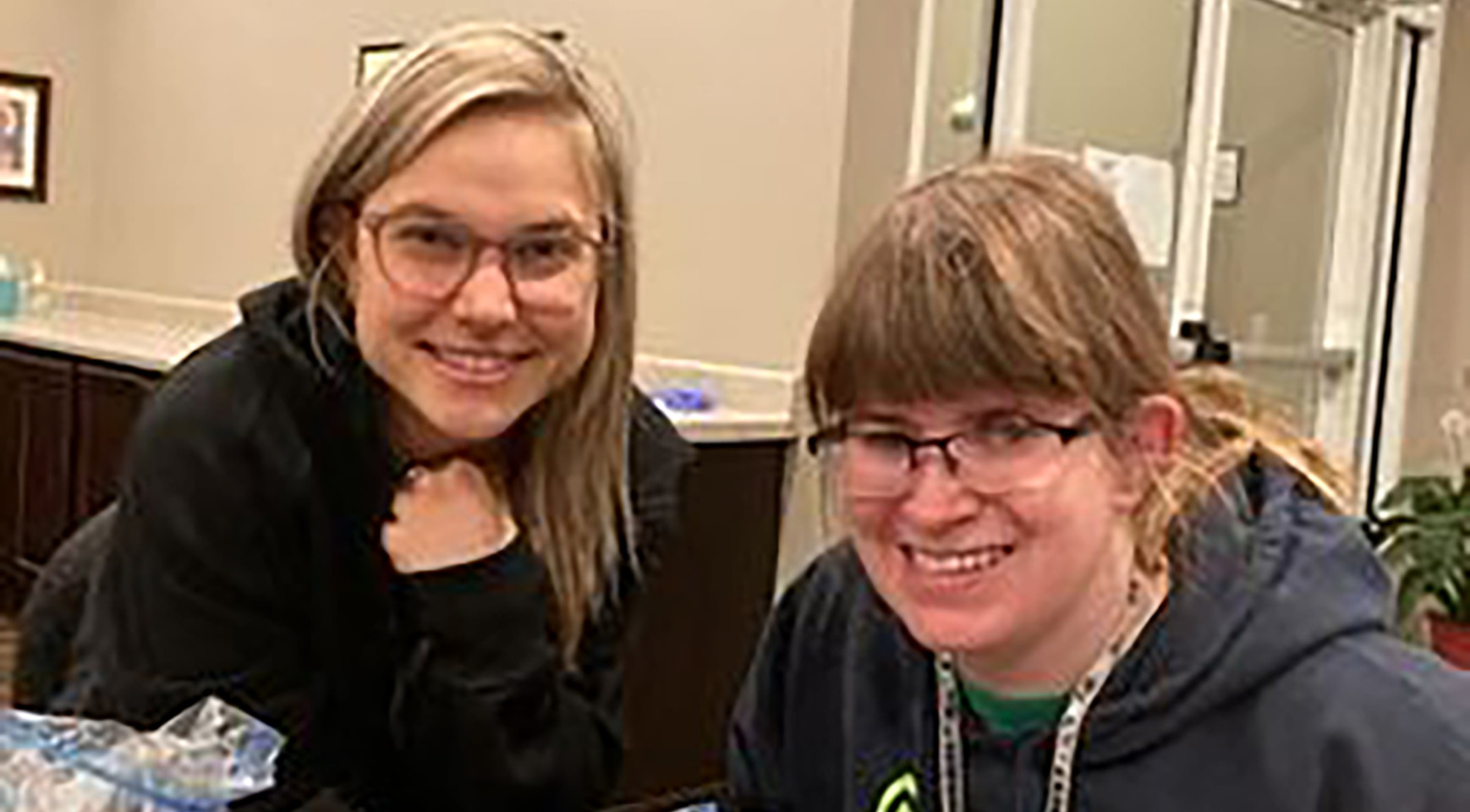 Like mother, like daughter. While this phrase may elicit an eye roll from some young adults, Mia Rotella would respond with a smile. The University of Nebraska at Omaha sophomore is the daughter of Board President Jill Rotella and it shows. Similar to her mom, Mia hopes to run a successful business someday and is passionate about sharing her gifts with others.
"I am blessed to have my mom as a role model in my life. She strives to be the best leader she can be in her position," Mia said. "She told me that an opening for a 'craft night' was available at Sheltering Tree and asked me if I wanted to volunteer. I was excited about this opportunity."
Thus began Creative Creations with Mia. Each Wednesday night, Mia joins the tenants at the Benson Tree and leads a project that she knows others her age will appreciate. Over the months, the group has made paintings on canvas, hammered metal art, charcuterie boards, shirt designs and more. It provides all a chance to expand their knowledge of art techniques and interact with peers from the inner and outer community.
"I have learned the most valuable life lessons while volunteering my time. Sheltering Tree has taught me to embrace life and its precious moments," Mia said. "Each and every time I step in Sheltering Tree's front door my heart is filled with love, and the tenants greet me with a warm welcome. They are always happy and ready to start our fun project for the week! We laugh and enjoy our time together."
In years to come, Mia's older brother Louie, who has Down Syndrome and juvenile diabetes, will be a tenant at the to-be-built Elkhorn property. The enrichment she currently provides is similar to the experience she hopes he and others at the Tree will have.
"What sticks out to me is the friendship and love that everyone shares. It is inspiring to see the tenants help each other, have patience with one another, and grow in their friendships," Mia said.
We are grateful for volunteers like Mia who ensure the Tree just keeps getting better and better. Make sure to follow us on Facebook to keep up with the Creative Creations gatherings, as well as see posts on our other clubs and volunteer groups.