Milestones, Memories, and Apartment Living Success
Community Connections | February 2, 2023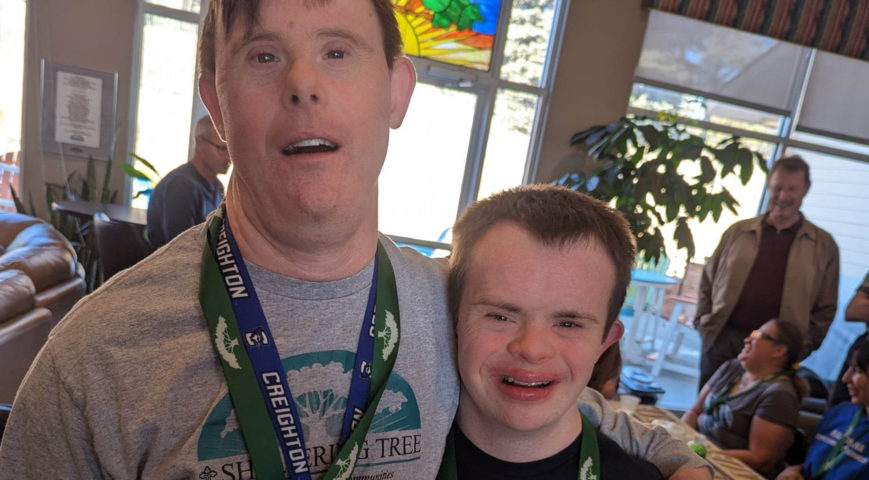 The Benson Tree Celebrates 5 years of living independently, but not alone.
Tenants, their families, and Tree staff celebrated their FIVE year anniversary living at the Benson Tree apartments. They shared and reminisced about the time they have spent and the relationships they have forged over the last five years.
If you did not know, wood is the theme for a five year anniversary. Wood is symbolic of strength and stability, something the tree tenants demonstrate on a daily basis. Accordingly, Benson tree tenants enjoyed a wood art activity, in which they created "Home" signs for their apartments. The signs were colorful and a lot of fun! Their faces say it all.
We celebrated potluck style and tenants and families brought lots of homemade goodies to eat. Gathering around food with friends is exactly the kind of atmosphere we continue to cultivate.
Cheers to all of you who had a hand in this success and continue to make this happen for our grateful tree tenants and families. We are looking forward to celebrating even more milestones at the big 10 year celebration in our future!