You've Got a Friend in Me
Tenant Stories | October 30, 2020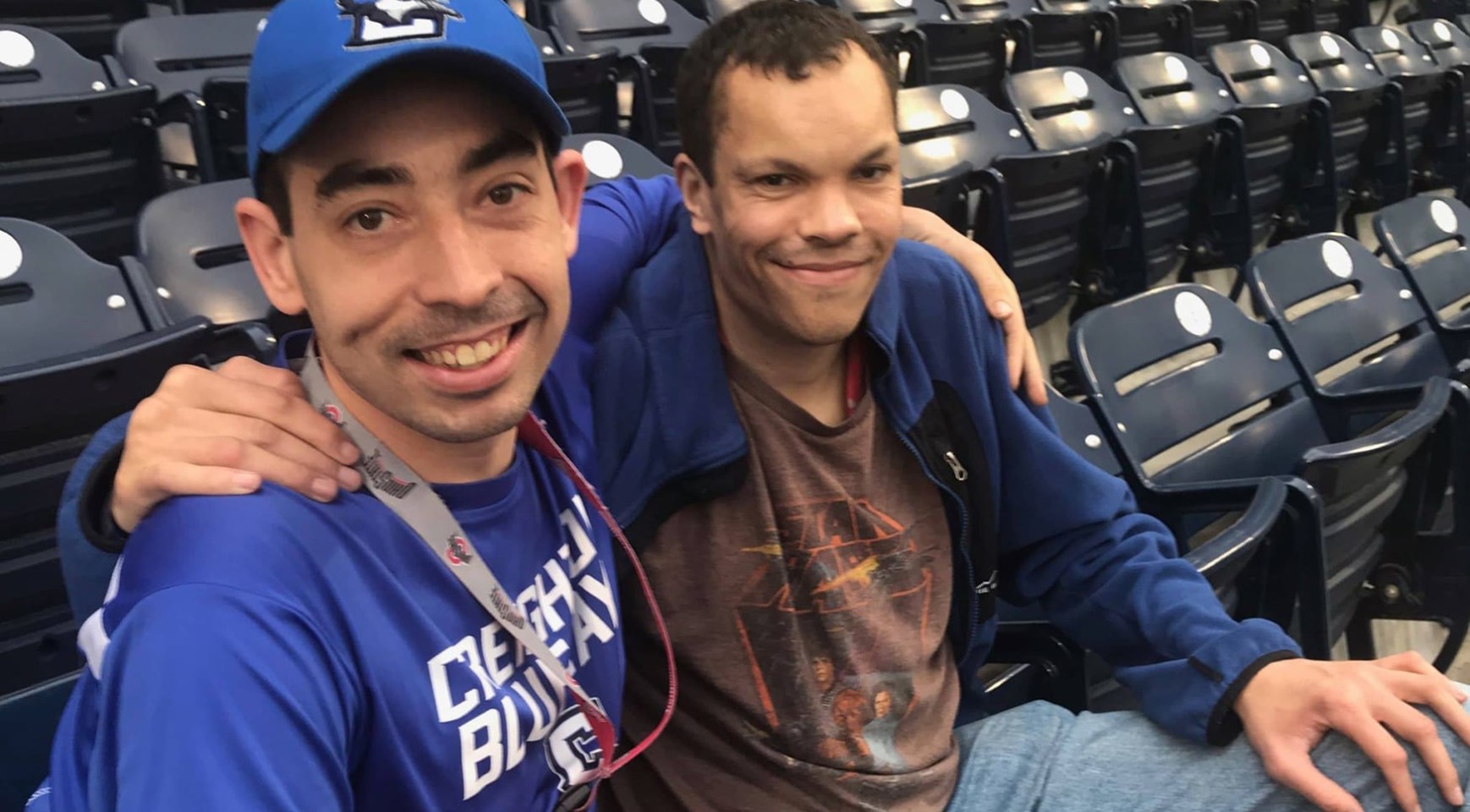 It's no secret that navigating the ups and downs of life is easier with a friend by your side. That person can serve as a pillar to lean on in tough times or a companion to celebrate with in good times. Here at Sheltering Tree, we are fortunate to watch several friendships form and blossom in our communities.
One such relationship is between two Benson tenants, Morgan and Jeff. Shared interests, such as playing video games (especially those that are sports themed), completing puzzles and gardening, originally brought these two together. Now, their bond is undeniable.
It can be seen in the excitement Jeff expresses upon Morgan's return from work at Hy-Vee or vice versa upon Jeff's return from volunteering at Lauritzen Gardens or working at Benson Plant Rescue. It can be seen when Morgan keeps Jeff company on the patio, the safest place to social distance, even as the weather turns colder. It can be seen in the level of trust and respect they have for one another.
"I like living at Sheltering Tree because I can be with my friends," Morgan said. "Everyone helps each other. Everyone is kind."
Jeff agreed, adding "I like Morgan. He is my friend."
This pair truly brings to life one of our favorite Tree sayings – Independent, but not alone. Sheltering Tree has made it possible for Morgan and Jeff to pave their own paths, while simultaneously having a close friend to join them on their journey. What a blessing that is!